Start your 2024 social season with leading curators, scholars, collectors, designers, and institutions with special evenings filled with dynamic conversations on art, antiques, and collecting.


4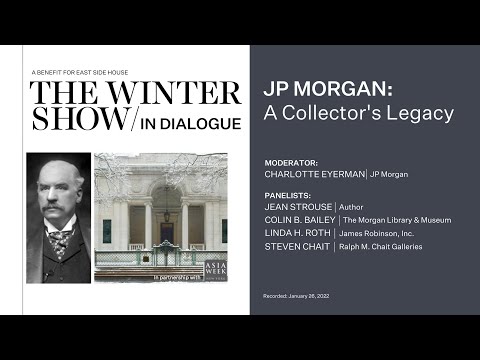 JP Morgan: A Collector's Legacy
John Pierpont Morgan was not only one of the most powerful figures in finance with his name atop one of the world's leading banking and investment firms, but also a prodigious collector, whose legacy resides in his many masterworks that are now highlights of important museum and private collections. The many facets of his passion for collecting, and the story behind his Asian, ancient, and Western art acquisitions will be explored by our notable panel of scholars.

MODERATOR:
Charlotte Eyerman, JP Morgan Chase

PANELISTS:
Colin B. Bailey, The Morgan Library & Museum
Steven Chait, Ralph M. Chait Galleries, Inc.
Linda Roth, Wadsworth Atheneum
Jean Strouse, Biographer and author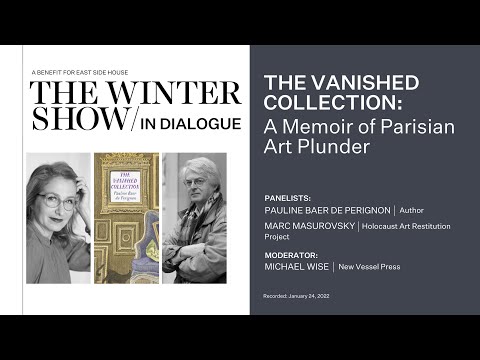 THE VANISHED COLLECTION: A Memoir of Parisian Art Plunder
Pauline Baer de Perignon's great-grandfather Jules Strauss was an avid collector and major donor to the Louvre in the early 20th century. Paintings in his collection by Renoir, Monet, Degas, Tiepolo, and more disappeared after the Nazi's seized his elegant Parisian apartment in 1942.

Join the author and Marc Masurovsky, founder of the Holocaust Art Restitution Project, for a discussion about the looting of art treasures in Nazi occupied Paris.