Highlight
Ramblas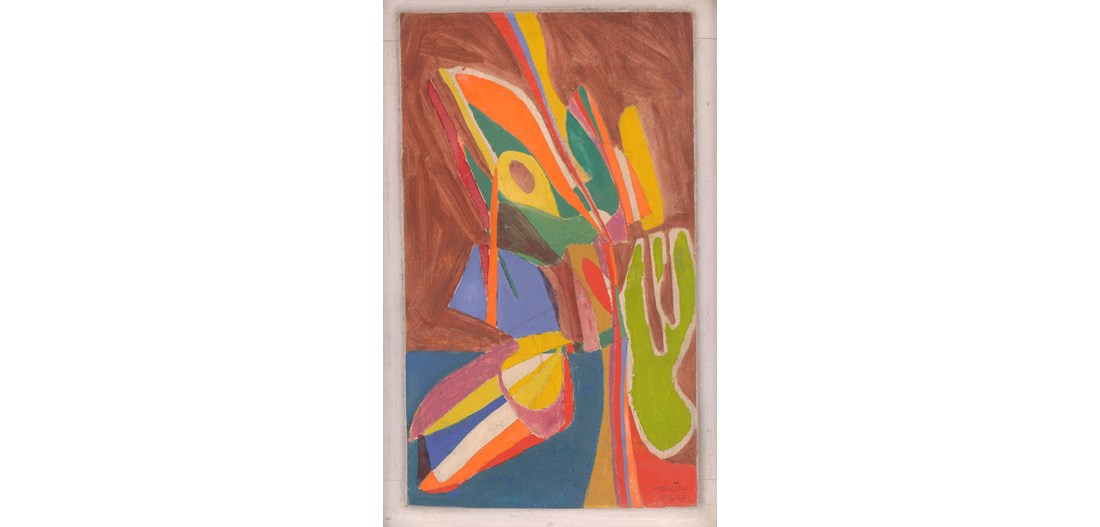 Ramblas (1937) is a celebration of color and form, and its title references Hayter's connection and love for Spain. The Ramblas is a tree-lined pedestrian street in central Barcelona that is now a popular tourist destination and has always been the heartbeat of the city — an area full of life and culture. During the Spanish Civil War, it was the unfortunate setting for acts of extreme violence and warfare. Ramblas was included in the 1938 exhibition, Spain 1937: Recent Paintings by Hayter, at the Mayor Gallery in London.
DESCRIPTION
Dolan/Maxwell specializes in fine prints and works on paper by artists from the 1930s to the present. Their works are presented seriously and in depth with emphasis on Modernist works from the WPA era, Europe and Atelier 17, the New York School, art by African Americans as well as International Contemporary artists. We work closely with the artists and the estates of artists we represent. We augment these works with carefully chosen sculptures and paintings on canvas or panel by artists whose work complements our core expertise and are of particular interest to us. As a founding member of the International Fine Print Dealers Association (IFPDA) we have notable expertise in works on paper in all media.
Dolan/Maxwell was founded in 1984 by Margo Dolan and Peter Maxwell when they opened a major gallery at 1701 Walnut Street, Philadelphia. They opened and operated a second location at 154 Wooster Street, New York from 1988 to late 1990. Both spaces were designed by Peter Maxwell. Ron Rumford joined the staff in 1985 and became director 1990. In 1991 the three principals decided to create a private gallery, open by appointment. This change gave us the freedom to expand our participation in national and international art fairs. Today, we exhibit in several art fairs each year and continually meet with those who visit to see work in the carriage house in Philadelphia. The carriage house is a distinctive architectural experience and was designed by Peter Maxwell as well.